If you're now ready to take your love for baking to the next level, then your tools need a little upgrade. Mind you, you'd need a lot, and nearly all tools vary in sizes and material that you might be overwhelmed at the start. This article is here to give you a more organized list so that your trip to the baking supplies store will be more fuss-free.
1. Stand Mixers
Let's begin with the expensive but ultra-necessary tool: the stand mixer. Rest assured, however, that the price is worth it. As a pro, you can no longer count on hand mixers alone. A stand mixer comes with several attachments to mix various kinds of ingredients. Once you've experienced the wonders of a stand mixer, you can never live without it again. And in time, when you're ready to transition to mass production, you should upgrade to an industrial spiral mixer.
2. Baking Pans
If you're going pro, you need both circular and square pans. A loaf pan will also be essential should you decide to bake banana bread, pumpkin bread, or yeast bread. Rectangular pans, meanwhile, are ideal for baking brownies, but you can also use them on cookie bars, cakes, and cornbread. Circular pans are best for cakes.
3. Measuring Cups and Spoons
Have all measuring cups from 1 cup down to 1/4, and a set of measuring spoons that includes half measurements. A 16-fluid ounce glass measuring cup with a spout is also highly convenient.
4. Wire Whisk
Gone are the days when you can only rely on a trusty old fork to whisk eggs. Select a 10 to 11-inch wire whisk for supreme versatility.
5. Pie Dish
As a pro, you can market your products better if you have more of them. Consider learning how to bake a pie using a high-quality aluminum pie dish, and don't forget a good rolling pin, too.
6. Cookie Cutters
Even beginners use a lot of cookie cutters, so you can't miss out. Aside from shaping cute, holiday cookies, you can also use them on empanadas and ravioli.
7. Spatulas and Wooden Spoon
Pro bakers own rubber, silicone, and metal spatulas, as well as wooden spoons. Rubber and silicone spatulas work best in scraping leftover batter, but silicone ones can resist heat better. Metal spatulas (a.k.a. offset spatula, decorating spatula, or cake spatula) are used to frost cakes. For mixing ingredients by hand, wooden spoons are highly recommended because they won't scratch your bowls and pans.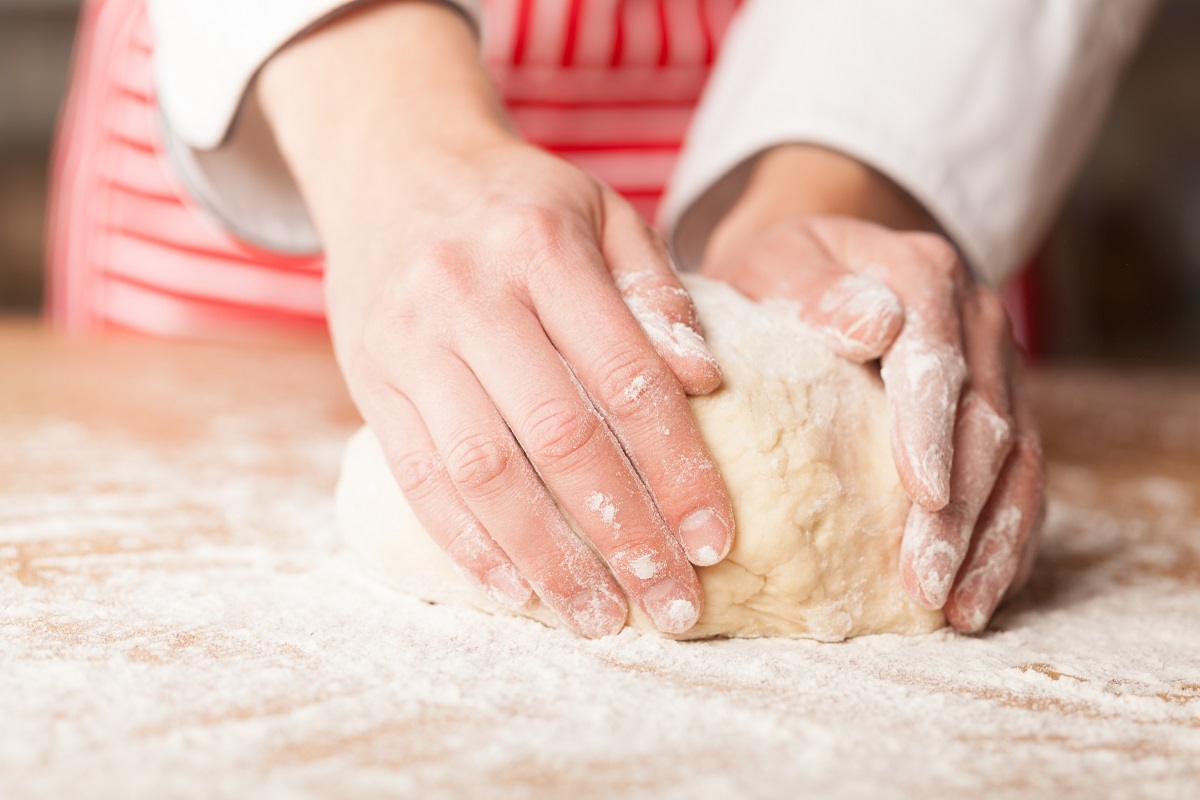 8. Sheet Pan
Sheet pan, parchment paper, or baking paper prevents your baked goods from sticking to your pan. An ideal size would be 21 x 15 inches or 18 x 3 inches.
9. Digital Scale
Going pro means you need to be more meticulous in your portions. Using a digital scale will help ensure that you're baking only the right amount for the price.
10. Pizza Pan
Pizza might be far from pastries, but baking a flavorful pizza every once in a while for dinner is never a bad idea. Consider it a reward for yourself for being a successful baker!
11. Springform Pan
This is a baking pan with a latch on the side that you can undo to release cheesecakes or deep-dish pizzas. New York cheesecakes need to be baked in a springform pan, so you need one if you're selling the decadent dessert.
12. Knives
Who says bread knives are the only knives bakers need? While not an absolute necessity, it's still good to have more cutting tools, especially if you're baking actual meals and not just desserts.
13. Pastry Brush
Pro or not, you should always use a pastry brush to spread melted butter all over a pan before pouring your batter in.
With these pro baking tools in hand, you can deliver exceptional quality products, making your dessert business a hit. Don't hesitate to add more tools to your collection to expand your skills and range of products!