There are many things to think about when planning to travel on your vacation. How much money do you want to spend? What kind of activities do you want to do? What's your ideal destination?
You want to live your best life during the trip, but one thing often gets overlooked. That is how to stick to your budget while traveling on vacation. It can be tough enough to save up for a trip, but it's even harder to keep track of expenses while you're away from home.
This article presents a list of tips for traveling on a budget. By following these simple guidelines, you can enjoy your vacation without breaking the bank.
Book Your Flights Months Ahead
This first tip is probably the most important one. The sooner you book your flights, the cheaper they will be. It's best to start planning your trip several months in advance to take advantage of early-bird deals and other discounts.
If you're flexible with your travel dates, you can also use online sites to compare prices and find the cheapest flights. Once you've found a good deal, don't wait too long to book because prices can change quickly.
Choosing the Best Affordable Accommodation
You must look for accommodations long before your trip. That way, you can search for many options and compare them. You'll also be able to make reservations early, even getting you a discount.
In addition to being affordable, your priority is safety when comparing potential accommodations. The premises must be run safely by an owner or management with many good reviews online. The clientele must be decent. The location must be convenient for the places you want to visit. You must have easy access to public transportation.
Most of the time, you can get all these from student housing that also accepts interns and young professionals. Fees are sure to be affordable. Facilities may be basic, but they will most probably offer reliable WiFi. If there are several options, choose one that has laundry facilities, so you do not have to go somewhere else for this.
Eating on a Budget While Traveling
Of course, you'll need to allocate some of your travel budget for food. Fortunately, there are ways to enjoy good meals without spending too much money.
When looking for restaurants, consider their location first. Dining establishments near popular tourist destinations tend to be more expensive. It is better to look for ones that are slightly out of the way. They may not have such an impressive ambiance but the food is often just as good. Plus, they're usually cheaper.
Another affordable option is to eat at street stalls or markets. This is a great way to try the local cuisine while saving money. Just be sure to observe basic safety precautions like only eating from stalls that look clean and only eating food cooked in front of you.
If you're staying in a place with a kitchen, take advantage of it by cooking your own meals. This is more affordable than eating out all the time, and it's also a great way to try new recipes. You can even get ingredients from the local market or street stall.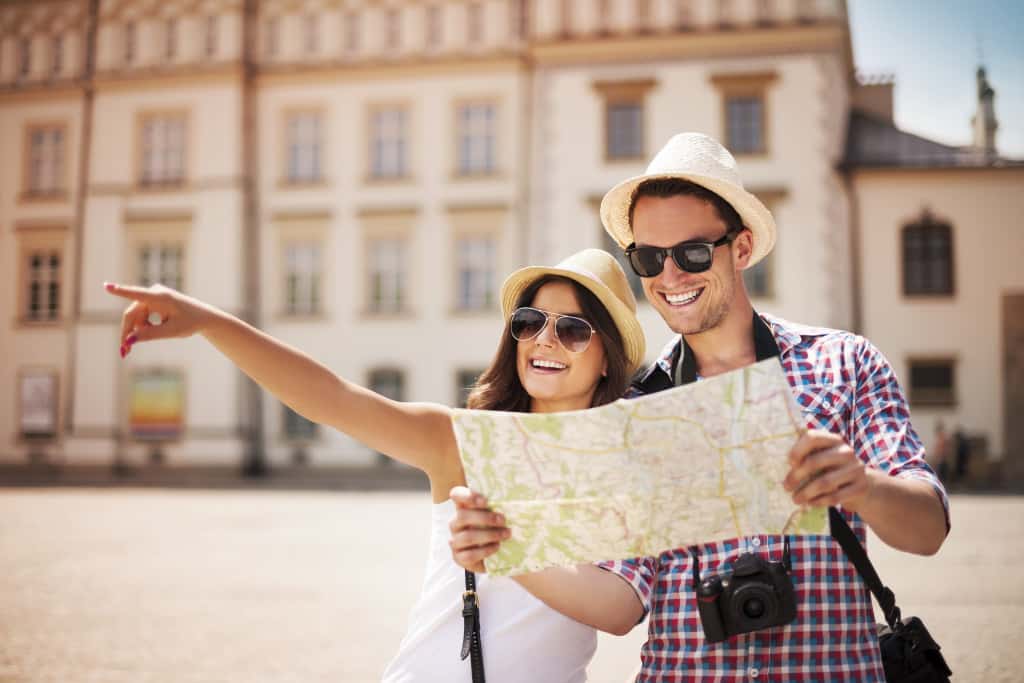 Doing Activities on a Budget While Traveling
Just because you're on a budget doesn't mean you can't have fun and do exciting activities while on vacation. There are plenty of things to do that won't cost you an arm and a leg. Research long before your trip to know of all the free or low-cost things you can explore in the area.
One option is to visit free attractions like parks, museums, and historical sites. Many cities offer free walking tours as well. This is a great way to see the sights and learn about the local culture and history.
You can also take advantage of discounts. Students, seniors, and children often get reduced rates for entrance fees and tour rates. Many discount cards are available that can save you money on attractions, transportation, and dining.
Look for public transportation cards that provide unlimited rides. You can tour the entire area at such a low cost.
Sometimes, the simplest things are the most enjoyable when it comes to activities. Take a walk on the beach, go for a hike in the woods, or explore a new neighborhood. These are all great ways to spend time while traveling on vacation without spending a lot of money.
Invest in Insurance
While you must save money on the various aspects of your trip, what you must never scrimp on is getting adequate travel insurance coverage. This must include travel medical insurance, emergency medical evacuation insurance, trip cancellation insurance, trip interruption insurance, travel delay insurance, baggage and personal effects coverage, and baggage delay coverage.
Allot around six percent of the total cost of your trip for travel insurance. The last thing you want is to get stranded in a foreign country without the proper insurance coverage. You might end up spending more than everything you saved.
Live It Up
Traveling doesn't have to be expensive. With these tips, you can travel on a budget while still enjoying your vacation to the fullest. Just remember to research and plan ahead so that you can make the most of your trip. And don't forget to buy travel insurance!