Proposal season recently ended, according to Wedding Wire's 2020 Newlywed Report. Over 34 percent of them happen from Christmas season all the way to Valentine's day. All there's left to do now, apart from enjoying the bliss of being newly-engaged, is to plan your wedding. For some, this is still years away from happening.
But over 2 million marriages happen in the United States every year. Creating wedding plans at the last minute may lead to disappointment and frustration as you run out of plum venues, caterers, transportation rentals, and more. So there's no better time than today to plan your dream ceremony. Start by figuring out which vendors you'll need for your big day.
Here are the essential ones you need to coordinate with as soon as possible.
The Place
The venue is one of the most important parts of your wedding, as it sets the mood for the whole ceremony. WeddingWire found that over 86 percent of wedded couples rent one or two places for their big day. If you're one of them, it's best to book your venue at least a year before your scheduled wedding day. Even in states, like Arizona where all state and national parks are open for weddings, you'll need to make advance arrangements.
If it's a popular wedding destination and it's available during your chosen date, reserve it. You don't want to put it off only to find that it's booked when you finally decide to commit.
Your Dream Cake
This is one of the more fun parts of planning your wedding. You need to dedicate at least a day for cake tasting. This is because you have to visit several bakers to find one that fits your tastes, aesthetic preferences, and budget. You can book these at least half a year before your big day because they're not as in-demand as venues. But if your wedding day lands on peak season, which is around October, you may want to hire them sooner just to be safe.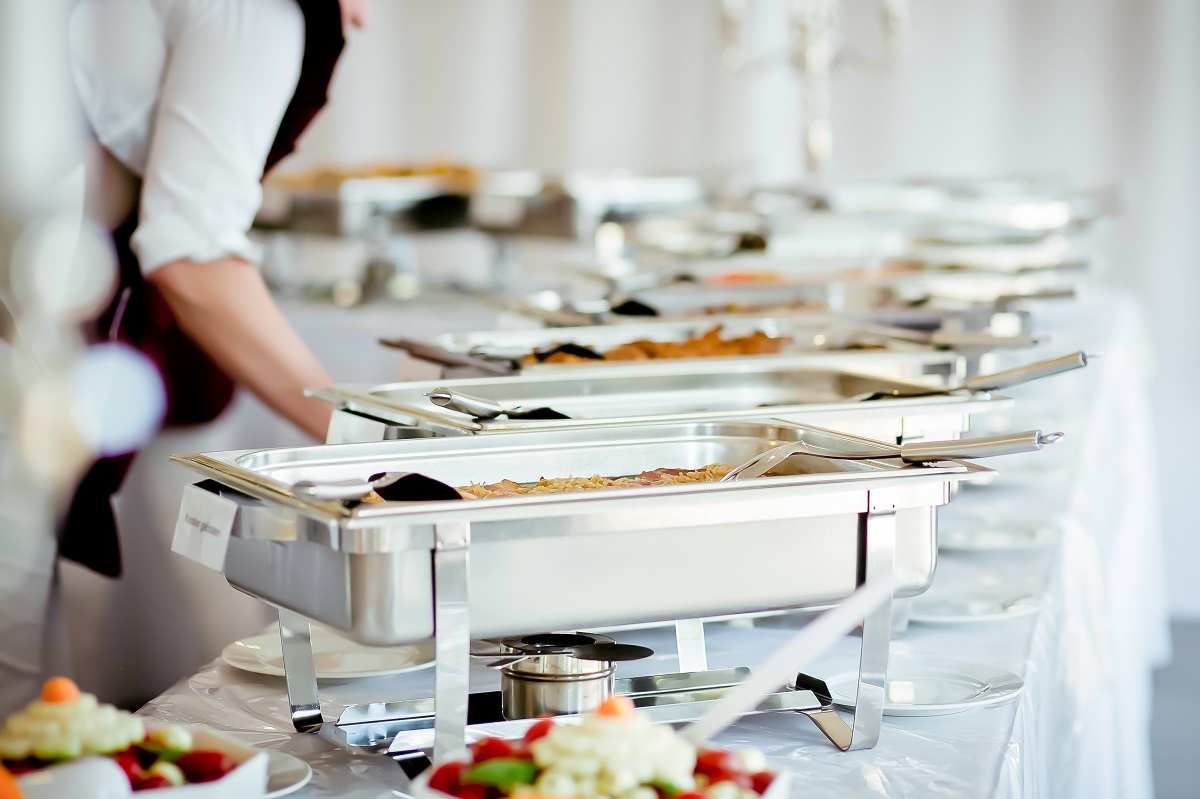 Catering
Your big day deserves the best food. Like your cake, it's best to spend at least a day tasting food from caterers. This way, you can find a vendor that can accommodate the special requests you may have (vegan choices, allergy-friendly food, and the like). You'll also want to consider wedding trends. In Arizona, for example, organic, local food is big with couples. And if you have a taste for fine liquor and other drinks, you may as well hire a bartending service to get your favorite spirits and mixes.
Rentals and Transportation
Your venue can provide the chairs, tables, and lighting. But if you want to customize them, you'll need to consult with a rentals company about your plan in advance. This way, you can get your dream motif for your wedding day. As for transportation, limo and party bus services are hard to book as peak season looms. So reserve them at least half a year before your ceremony.
Your wedding is one of the most important and memorable parts of your life. As such, everything needs to be perfect. Secure your preferred vendors in advance to ensure they'll be available for your event. Although this may take a lot of time and effort to do over the weekend and your vacation days, it'll all be worth it when you're saying "I do" to the person of your dreams in the venue of your dreams.