Like any tasty dish, a restaurant needs the right ingredients to be truly excellent. Although the main ingredient of your restaurant is inevitably the food you prepare, there are myriad other ingredients you need to keep an eye on. If you don't, your restaurant could end up closing down. You should be aware of these ingredients when you're planning your restaurant to avoid further complications and financial troubles in the future.
One such ingredient for success is your restaurant's location. It's as crucial to your business's success as exquisite plating is to a savory dish. Whether you're aiming to receive three Michelin stars or you want your QSR franchise opportunities to grow, location is critical.
Here are six factors that should affect your decision on where to start your restaurant:
1. Ample Foot Traffic
Despite the prevalence of food delivery apps, your business' main customers will be pedestrians and other people who frequent your neighborhood. You should pick a spot that's easily accessible from the street so that it's easy for passers-by to access your shop. Finding a location that sees heavy foot traffic also serves a secondary purpose.
2. Visibility
Although online directories and search engines can put you on the map, location on a busy street means more physical visibility for your restaurant. This makes it easier for pedestrians to see your restaurant and make them more willing to try it. This also means that when you put up banners and signs, your potential customers won't have to look too hard to see them or your restaurant.
3. Neighbors
Scope out your chosen neighborhood and see if you have a lot of competition. If the area already has two food places specializing in Asian delicacies, ask yourself if they need a third. Scouting the neighborhood helps you avoid cramming into an overcrowded niche and ensures you bring something new to the table.
4. Parking Spots
Find a location that has a nearby parking lot or has ample street parking. One study found that easy and safe parking was an important factor in customer retention. Without a convenient place to park their vehicles, car owners will understandably look for a different restaurant to eat at. This could cost you revenue you can't afford to lose, especially if you've just opened your business.
5. Reputation
Some spots seem cursed, where multiple businesses opened only to close up shop prematurely. These places could have physical reasons for being toxic to companies, such as inadequate parking. Or their bad reputation could stem from unpleasant events, like violent crime. A location with an unsavory reputation could affect the perception of potential customers, making them hesitate to walk through your doors.
6. Price Tag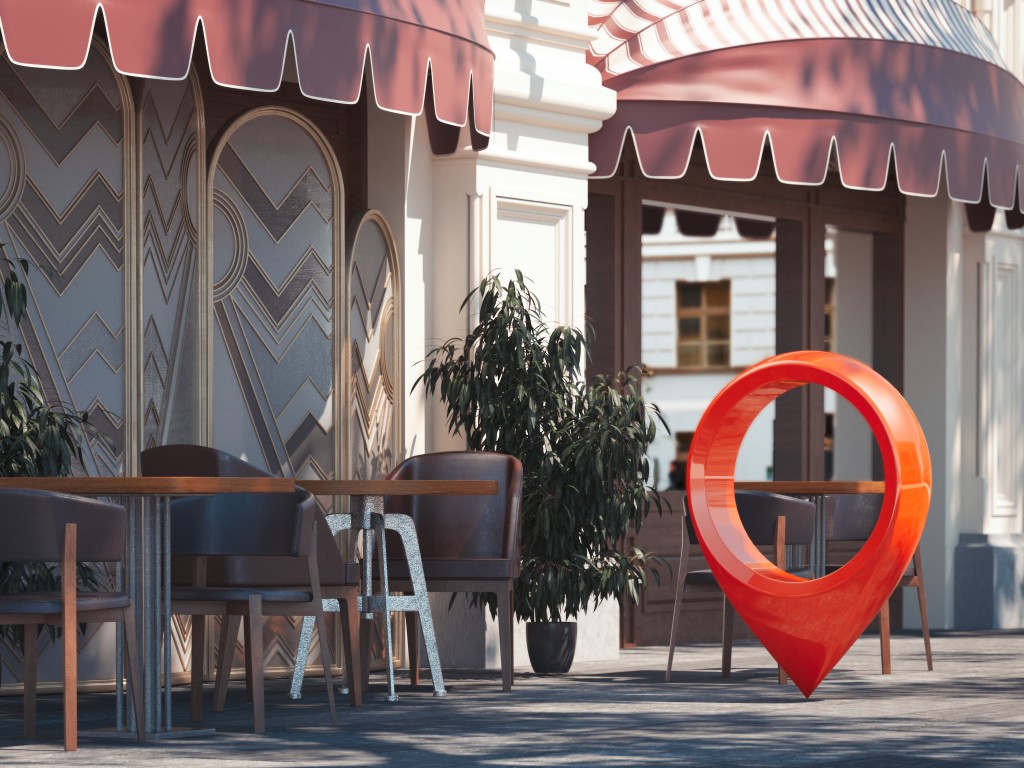 Finally, inquire about the cost of setting up shop in any location. Can you afford the rent based on your monthly projections? Is the price tag worth the place at all? A beautiful spot can have a price tag that could become ruinous unless your restaurant is an instant success. You should also do your best to find out any negotiable terms in your lease agreement so that you can get your money's worth.
As in real estate, your restaurant's success depends on location, location, location. Keep these factors in mind, and your business can be the hottest thing on the menu instead of being scraped into the trash bin.