Travelling is one of the most popular holiday activities, so much so that many have made it their life goal to travel as much as they can. Some even take up travelling as a professional activity, doing tours all over the world while getting paid for it. Simply put, travelling is one of the best experiences you can ever get.
But do you know what else matches that experience? It's eating while travelling.
Food and travel go hand in hand. And if you think otherwise (which is most likely rare), then here are some reasons why you should make trying out food an integral part of your itinerary.
It's the Ultimate Cultural Experience 
If you are a food connoisseur and are also into haute couture, it's no question that you would have to try out restaurants in high streets wherever you go. Food and fashion go well together, and it's a good way to both see and be seen.
For example, if you are in London, you might want to visit The Ivy where The Queen herself has dined. Of course, you'll want to dress up for the occasion, so put on your Chanel like Kate Middleton. And if you are with your child, dress them up with Olivier Baby just like Princess Charlotte. Or you can enjoy a local festival wearing their traditional garments while partaking in their traditional food. Cultural food and clothing go well together, and it's a good reason to try new food when you're out travelling.
Cuisine Brings Everyone Together 
Even if you are a solo traveller, it's still a wonderful experience to interact with the locals. This allows you to learn more about the history and culture of the place and gives you opportunities to socialize. When you open yourself to a new environment, one great way to do it is through food. Trying out street food, going to the local market, and dining with the locals are all fun ways to explore a new city.
You Can Hang Out with New Friends 
Socializing and spending time with locals can earn you a new friend or two. Especially if you love to communicate, you will inevitably learn a bit of their language as you spend time with them. It often starts with learning the pronunciation of their food. Then, it moves on to local greetings and on to simple sentences. And the next thing you know, you're having a great time with new friends who are more than willing to share a thing or two of their culture with you.
If you are a foodie and you like to go on tours, try going on a food walk along the streets of the city you will go to. A food walk is a tour led by an expert in the area who is also a foodie. If you are worried about the sanitation and quality of food, you can always ask your guide about it beforehand to make sure the places you will go to are safe. This type of tour will give you a unique and authentic experience with a group of people who are also as adventurous as you.
It's the Same Dish but Different Effect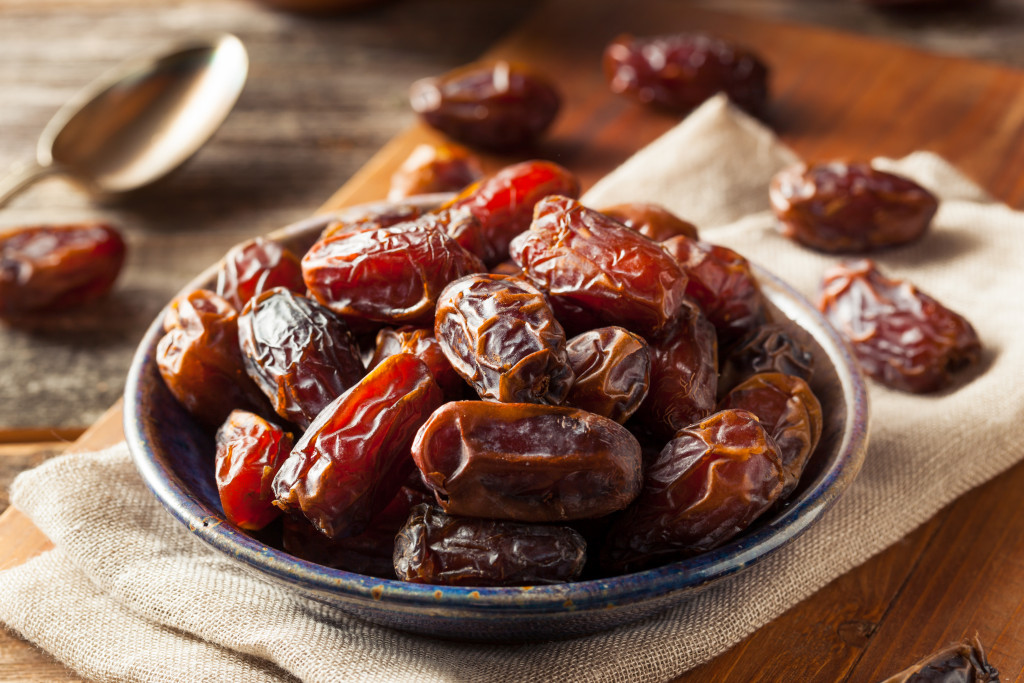 Globalization has brought international cuisine to many metropolitan cities around the world. Many restaurants offer Japanese or Korean food; some offer Mexican food. Yet they won't taste quite the same when you eat in a restaurant from that country. This gives the same food a different experience when eating it.
You might find that genuine Japanese cuisine has a more sombre flavour than the overseas variety, or Mexican food in Mexico is truly spicy. Part of the fun of trying out cuisines in their home country is finding out how close it is to what you've been trying at home.
You Can Learn to Cook It at Home 
Learning how to cook something new is a fun experience, and you can magnify that by learning how to cook a dish you tried in a different country. This makes your experience stay with you longer, as you have something tangible to associate it to. Every time you eat that food, you'll be reminded of your experience in that country.
Of course, the cooking technique and ingredients used might be different from your own culture- you can either adapt it to how your culture would cook it or go all out when it comes to accuracy. Regardless, learning how to cook a different kind of food is one of the benefits of enjoying food while travelling.
With these ideas, you can grow a newfound appreciation for dishes that you don't often find in your location. You can enjoy more and grow your knowledge of the cuisine around the world.